What Makes Me A Proud Mother.........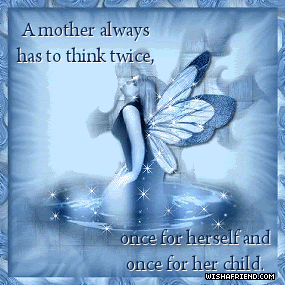 What makes me a proud Mother is the unconditional love that my kids has for me,In my heart I know I'm not the perfect Mother,I make and have made mistakes as a Mother but they still love me.When my patience is short my kids find a way to make me smile when I scream at them.When I can't afford the latest pair of Nike sneakers for my kid's they understand and settle for what I can afford without complaining.When my kid's has only 2 gifts for their birthday with no party they still love me and understand about the thought is what counts.On my hard day's when I can't stay awake due to my Narcolepsy they hug me and cover me up with a blanket so I can sleep and assure me that everything will be ok.I'm no way near perfect but my kid's love me as I am.These are some of the many ways that make me a proud Mother.My kid's are my world and I am theirs.
I love you Shatala,Devantey,Eternity and Stylez!
Please feel free to enter the Proud Mom Contest here contest ends 5/19 11:59pm PST
In behalf of GiveawayBlogs and
UPrinting
, they would like to give a special shout-out to all the moms in our network! We hope you all have a wonderful Mother's Day!
This is an entry to the Proud Mom contest, I'm in the running to win $50! Sponsored by UPrinting
event ticket printing
services!
Feel free to comment below about why your a proud Mother!